News — Affiliate programme
• Affiliate programme • Bloggers • Brand • Brands • Buying • Collaboration • Commission • Companies • Consumer advocates • Easiest way • Facebook • Generate • High income • Ideology • Industry experts • Influencer marketing • Influencers • Innovators • Instagram • Key influencers • Lifetime • Linked-in • Magic • Payment • Products • Purchase • Register • Reporters • Reward • Services • The goose that laid the eggs • Tumbir • Twitter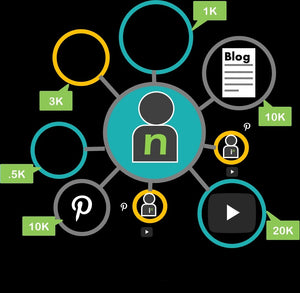 Influential marketing is the use of influential consumers or advocates to help small companies create buzz for their products or services.
Influencers either collaborate with or become an affiliates of these brands or small companies.
I am going to share an easiest way for affiliates, to generate lucrative income which is nothing less than a magic.
Shahi Sajawat India believes in ideology of growing together and takes immense pleasure in offering Extremely Rewarding Affiliate Programme. Become an Affiliate and increase your income tenfold by clicking the link below to register as an affiliate. https://www.shahisajawat.com/pages/lets-grow-together