News — Best diwali gift ideas
• 2019 • 27 • Affection • Auspicious • Best • Best diwali gift ideas • Candle holders • Ceramic vases • Colleagues • Curated • Despair • Diwali • Diwali gifts • DIY lights • Elephants • Enlighten • Evil • Facebook • Family • Festival • Figurines • Friends • Gift • Good • Happy • Home decor • Hope • India • Instagram • LED • Lights • Love • Loved ones • October • Photo frames • Prosperity • Resin • Sculptures • Spectacular • Storage box • Stunning • Sunday • Sweets • Unique • Unique diwali gift ideas • Victory • Wall clocks • _shahisajawat_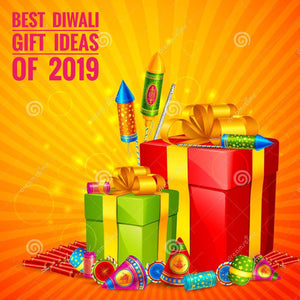 Diwali, the festival of lights is the most eagerly awaited and the most celebrated festivals of India.This festival of lights and sweets is loved by people of all ages.The festival signifies the victory of good over the evil and hope over despair.
The most important question raising at this point of time in your minds will be when is the Diwali this year? Well let me tell you it falls on Sunday, October 27 2019, this year.
Now coming to the most mandatory part of the celebration, that is the exchange of heartfelt Diwali gifts, which friends, families and colleagues share with other as a gesture of showing love and affection.